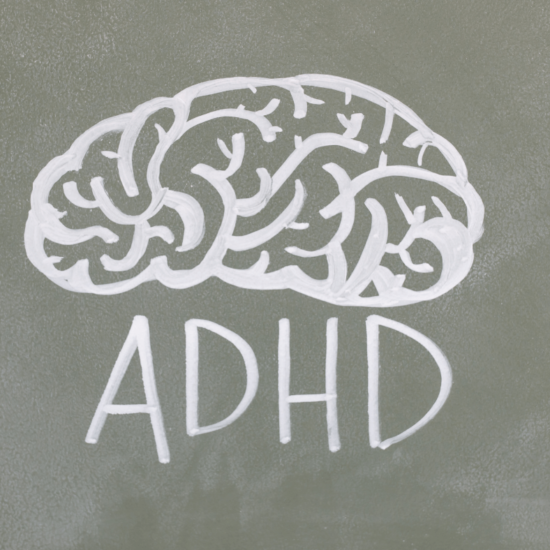 ADHD

Treatment and Support
ADHD can make it challenging to manage daily life, particularly tasks that involve planning, organisation and focus. The good news is that with help, the challenges of ADHD are manageable. Studies show that the most effective treatment for this disorder is with the use of both medication and behavioural interventions. An effective and convenient way to access through online therapy for ADHD. With the correct knowledge, support and ADHD assessment, you can learn to manage the symptoms of ADHD – and we can help you turn some of your weaknesses into strengths.
ADHD Counselling
If you are interested in an assessment/diagnosis for ADHD, our psychologists and psychiatrists are able to provide detailed and thorough assessments.
When it comes to scheduling an ADHD assessment, you have two options:
Psychology assessment
Psychiatry assessment
For further information on ADHD assessments with either option, please click on the drop down panels below.
The ADHD assessment is done through a psychologist and if located in Australia, you may be able to use a mental health care plan to receive subsidies on your sessions.
You will need two x assessment sessions, the detailed report is then created by your psychologist and one further appointment is required for a feedback session.
Fees
The fee structure for an ADHD assessment with one of our psychologists is:
Adults, a total of three appointments. Total cost of $825
Children and adolescents (up to and inc 16 years of age) require additional assessment tools and the total fee is $900
If eligible, within in Australia, the Medicare rebate is a total of $278.70 This means your total out-of-pocket cost for all three sessions will be: $546.00.
Please note: A psychologist is unable to prescribe medication.
If, at the end of the assessment you are found to have ADHD and you wish to seek medication options, you will be advised to get a GP referral to see a psychiatrist.
ADHD referrals to our psychiatry services will be submitted to our team of doctors with expertise in providing ADHD/ADD assessments.
The number of consultations required to complete an ADHD assessment will depend on the complexity and the presence of each client's comorbid mental health and medical disorders. Usually, it will consist of two to three sessions, however, in some cases, this could be just one session or up to ten sessions may be required.
Fees
The fee structure for an ADHD assessment with one of our psychiatrists is:
Australian Fees– Initial appointment – $820 .
Subsequent appointments are  $690.
In Australia, Medicare Rebates will apply (subject to eligibility)
NZ Fees:  Initial appointment is $575 (incl GST)
Subsequent appointments are $448.50 (incl GST)
There are many things you can do to help yourself manage ADHD. Some ideas maybe found below.
Engage in psychological therapy to work on skills development related to managing ADHD and on other associated psychological difficulties. Please refer to our psychology team for assistance in this area.
Read and learn about ADHD – information is power; a useful resource is Dr Russell Barkley's "Taking Charge of Adult ADHD", Second Edition.
Make use of strategies published online; one resource can be found at: https://www.helpguide.org/articles/add-adhd/managing-adult-adhd–attention–deficit–disorder.htm
Consider joining an online adult ADHD support group. There is nothing like psychosocial support from those who know first-hand what you've been going through and who can share their experiences about what has helped them. Establish and maintain a mental health treatment team that can continue to provide support for as long as is beneficial, i.e., psychiatrist, GP, and psychologist, to optimise functioning and to ensure any psychological gains are maintained.
For psychiatry services, yes.
For psychology services, we will need a referral in order for you to receive Medicare rebates. In this case, psychology referrals must also be accompanied by a GP Mental Health Treatment Plan as part of the requirements of the Better Access initiative.
We accept referrals via email (psychiatrists@positivemindworks.co) or via fax (03) 9492 7262).
Please note: We will not accept referrals made out to other clinicians or clinics for psychiatry services.
Once we have received your referral, we will contact you within 1-2 weeks to book an appointment or to let you know that you have been placed on our waitlist for an appointment at a later date.
In most cases, your treating psychiatrist will liaise with your GP for the prescription of any medication or they may prescribe themselves.
Please be aware that 'stimulant' medications often used for ADHD are Schedule 8 drugs and are under very strict restrictions for prescription across Australia and New Zealand.
As a result, we are not able to issue scripts for Schedule 8 drugs via phone or email request without a consultation (just the same as with any other medical specialist or GP).
As part of our online booking, we send you a secure link to an online form that includes the registration of your payment details. We then charge your card after your appointment and at the same time we will process any rebates should you be eligible.
Payment is due (charged to your supplied payment card) immediately after your appointment. This may occur on the same day of your appointment or anytime within a few days. Please make ensure that sufficient funds are available to avoid a disruption to your services or additional administration charges. If you card payment is declined, we will contact you in an attempt to re-process the fee and an additional charge of $15 will be added to your account. Any payments that are outstanding for over 30 days incur an additional 17% charge and will be passed to a debt collection agency.
Please also note, any required follow-up appointments will not be scheduled until all outstanding invoices are settled.
Psychological Counselling Services for ADHD
At Positive Mind Works, after you have been diagnosed with ADHD we also provide further counselling to manage and overcome any barriers that you face. With the right treatment, you can expect to see improvements in your performance at work or school, along with your relationships, self-esteem and confidence.
If you feel that you would benefit from adult ADHD counselling, we can help. Our clinicians are New Zealand & Australia registered psychologists with much experience in the area of behaviour change. They are able to help with adult ADHD, adult sleep difficulties, interpersonal challenges, anxiety and depression. You will learn strategies that help you stay organised and focused as well as providing the help you need to change negative habits and behaviours.
If you are located within Australia, Medicare rebates are available. Alternatively, you may wish to use private Health Insurance, EAP, DVA or NDIS funding.
All appointments take place online, using our secure video telehealth psychology platform.
Give our reception team a call on 1800 327 477 (AU) / 0800 327 477 (NZ) to find out more, or click here to send us an online email enquiry.
What to do next?


Why not book an appointment and get started today?
Step 1. Choose your Psychologist

Step 2. Book your appointment copy

Step 3. Log onto our secure video platform