Services
What Services

Are Available?
Medication Reviews
When you met with your psychiatrist, after a detailed examination, they may have discussed with you the benefits of beginning a certain medication.
Psychiatric Assessments
Positive Mind Works provides a simple and reliable way for people to access mental health care. We offer online psychiatry appointments that are tailored to suit your individual needs, at a time and place that suits you best.
Technotherapy
Relatively new technologies such as mobile phones have drastically altered our work life, social life and personal life.
Social Skills
This addresses a very prevalent fear of receiving a bad reputation from others. It assists individuals in navigating their interpersonal and professional connections in order to achieve better connection and other desired results.
Positive Psychology
Also known as the "Science of Happiness", it is a range of well documented techniques and applications that facilitate our pursuit of happiness, wellbeing and meaning.
Narrative Therapy
Separates a person from their problems and connects them with their values and skills in order to overcome challenges.
Mindfulness
Have you ever driven home from work and yet remember little of the journey? Or had a conversation with someone yet found your mind wandering over all the things that need doing that day.
Compassion Focused CBT
Compassion focused therapy was primarily designed as way of treating self loathing and shame. It has neurobiological underpinnings and is based on three key messages.
Brief Solution Focused Intervention
As the name suggests, it is brief in nature and focused on what the solution looks like in order to move a person closer to this.
Assertiveness Therapy
Addresses a very common fear of negative evaluation by others. Helps people to navigate personal and professional relationships toward better connectedness and other desired outcomes.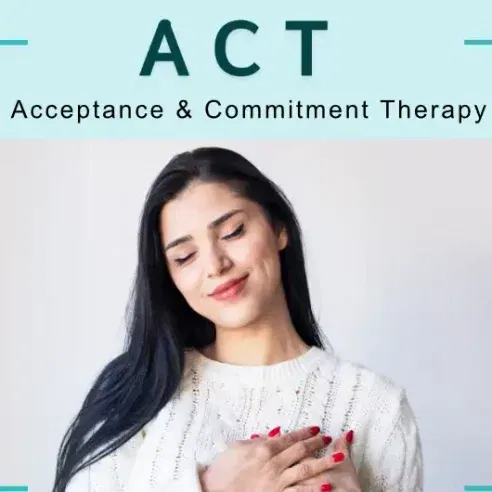 ACT
Acceptance and Commitment Therapy (ACT) is considered a subtype of Cognitive Behaviour Therapy. It is a popular approach for assisting with a number of common conditions.