Online Marriage and Relationship Counselling
We offer support to both individuals and couples wanting to overcome relationship problems. We offer counselling to both individuals and couples looking to overcome relationship problems. A number of PMW practitioners offer marriage or couples counselling and a variety of approaches are available. Positive Mind Works also offers a range of other
services
, targeting a range of concerns such as
anxiety and depression
, using proven treatment solutions like
Cognitive Behavioural Therapy (CBT)
.
Gottman Counselling Method
The Gottman Method was created by Dr's John and Julie Gottman who have been studying what makes a relationship successful for over 40 years. This method of couples counselling is one of the few that is based on a wealth of rigorous scientific research. Couples typically complete an assessment and then identify areas within their relationship that are existing strengths or that need strengthening. Based on the Sound House model couples learn the nine components required for a healthy relationship. Putting all of this into practice Couples are often able to increase respect, affection, and closeness. As well as foster greater understanding between partners and most importantly keep conflict discussions calm and effective.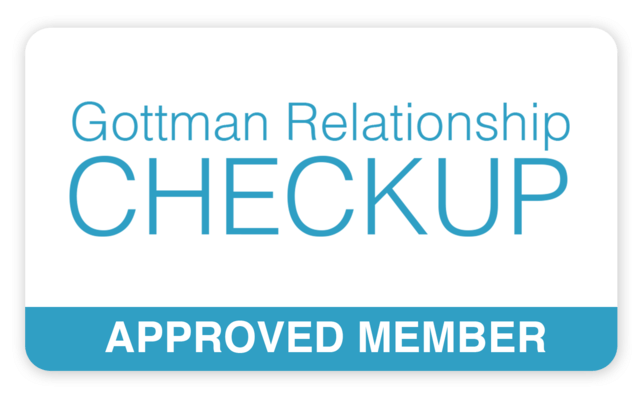 Relationship Counselling using ACT
This approach is focused on answering two questions. What sort of relationship do you want? And what stands in the way of you having this relationship? Based on the same theoretical framework as ACT for individuals. ACT for couples applies the principles of Defusion, Mindfulness, Expansion, Acceptance and Values Driven Behaviour to help a couple to overcome conflicts and generate caring, connection and contribution. Very helpful in identifying the difference between values driven behaviour and feelings, the latter not under our control and is often more susceptible to fluctuations and interpretation. For example, to distinguish the action of trust from the 'feeling' of trust, which is often heavily entwined with thoughts. Or the action of love versus the feeling of love. Using this approach you are enabled with specific and actionable strategies for strengthening and improving your relationship.
How Happy are you?
Complete the Happiness Quiz and discover 10 ways to increase your happiness!
Get Started